Beautiful Gift Ideas from Local Businesses
By Áine Timlin, December 15, 2020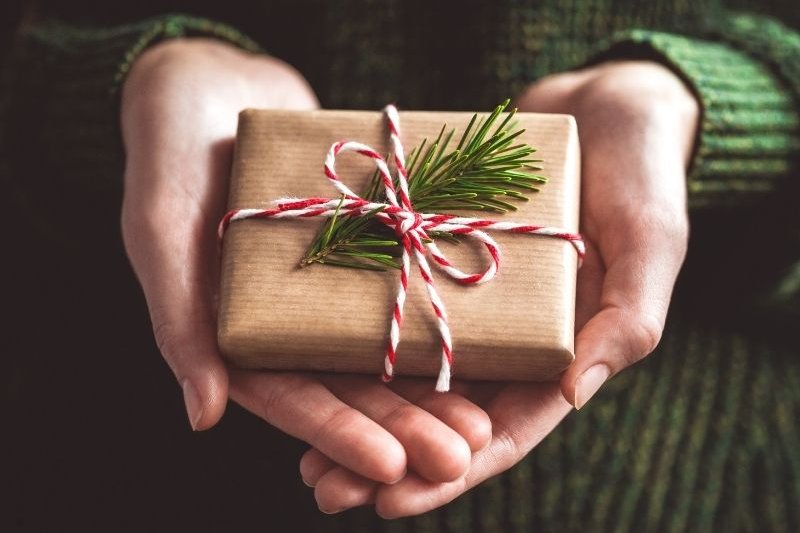 Our Christmas Gift Guide showcases some of the beautiful local businesses that we'd like to support. Oh, and all the gifts listed here can be bought online and delivered straight to your door.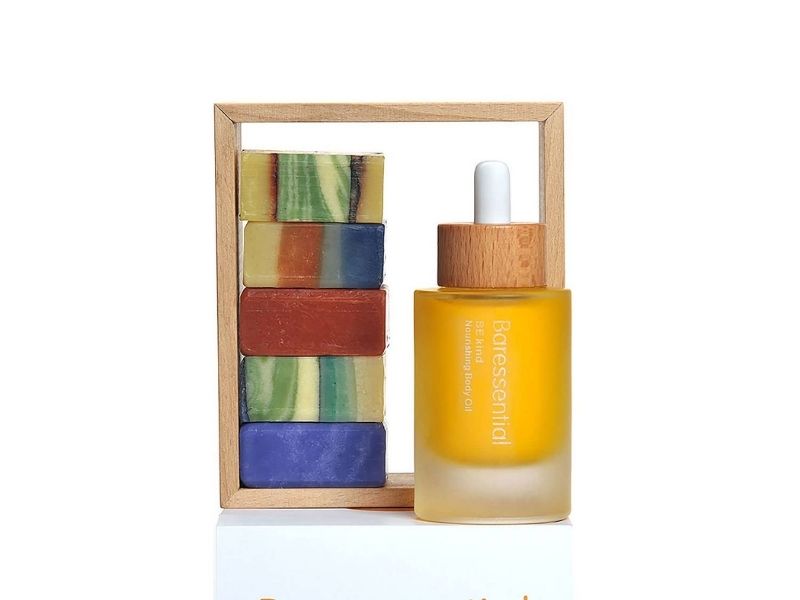 Luxury Gift Set Solo Neroli Wood
This luxury gift set comes with 5 different handmade soaps, each with a distinct aroma and a unique colourful design. Also included in the set is a Negroli Wood Nourishing Body Oil that leaves the skin feeling firmer and radiant after just one use. 
€55 available from www.baressential.ie
Baressentials are a Kildare based artisan skincare company and family business established in 2011.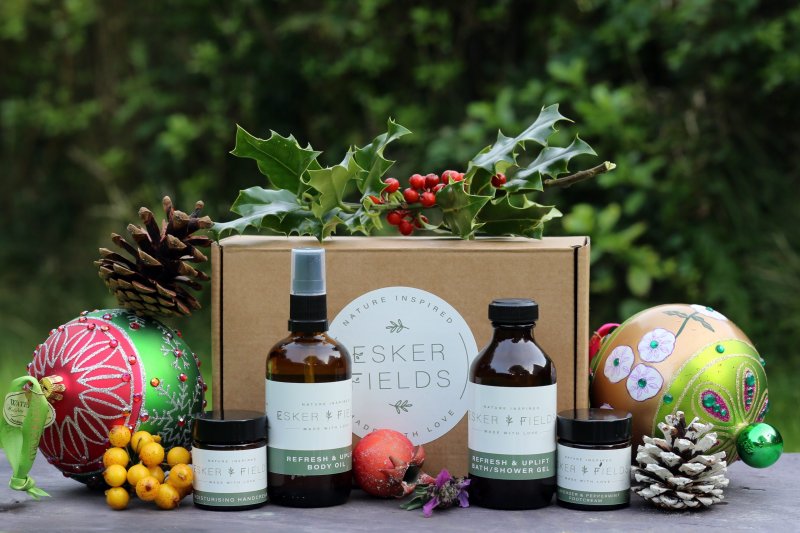 Luxury Home Spa Gift Set
The Luxury Home Spa Gift Set from Esker Fields is a high quality aromatherapy skincare range. The set comes with a Relax & Unwind or a Refresh & Uplifting Body Oil and Bath/Shower Gel, Lavender & Peppermint Foot Cream and Moisturising Handcream. Your spa lover will be pampered head to toe for a night on the town or simply snuggled on the couch. 
€40 available from eskerfields.ie
Esker Fields was developed by Maria in Co. Louth. All products are scented using essential oils and are handmade in small batches to ensure freshness.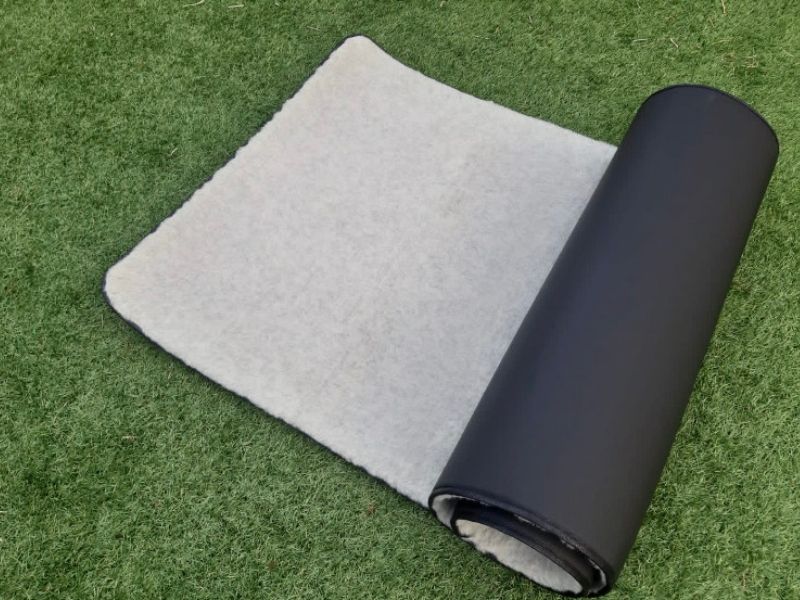 Wool Yoga Mat
This yoga mat from Greener Me is seriously comfy and has a non-slip base making it a pleasure to use. It comes with a shoulder carrier bag so your yoga lover can travel around in style.  Whether they are an accomplished Yogi or yoga beginner this mat would make for a stunning Christmas gift.
€75 available from www.greenerme.ie
Greener Me was developed by Tom and Breda Gibney in Co. Meath, who understand the natural benefits of pure wool bedding and use Irish wool in their Baavet duvets.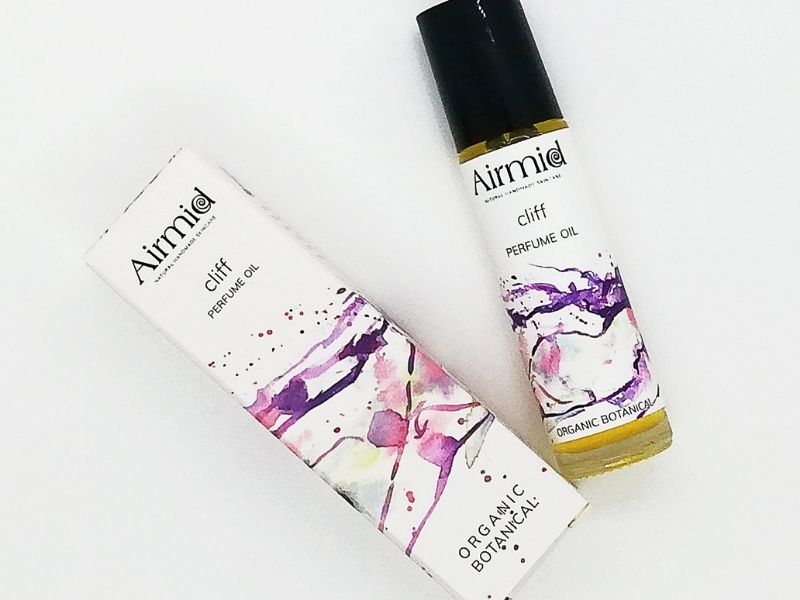 Perfume Oil
Wind down by gently rubbing Airmid Perfume Oil on the pulse points and inhaling. There are 3 scents to choose from Cliff, Meadow and Forest. Airmid Natural Handmade Skincare's Perfume Oils make a great gift for anyone in your life that has difficulty sleeping or suffers from anxiety.
€26.95 available from airmidsoap.com
Airmid was founded by Kevin Lynch and Tina Robinson in Co. Clare. This product range is inspired by the mythical landscape of The Burren and brings a natural approach to skincare.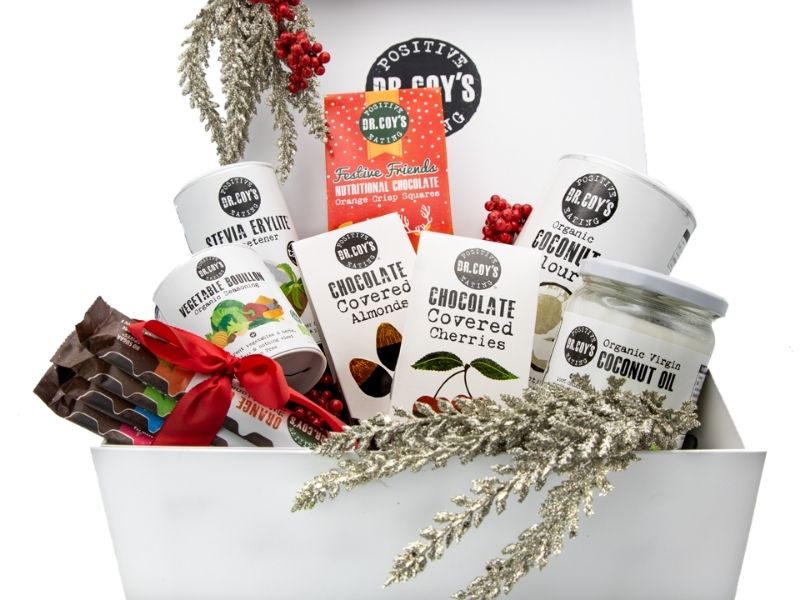 Bumper Christmas Hamper
The Bumper Christmas Hamper is full of essential cooking and baking ingredients and chocolate treats to tickle the taste buds. The Dr. Coy's Bumper Christmas Hamper will keep your budding chef busy in the kitchen this christmas season, if you're lucky they may even bake you a tasty treat!
€49.94 available from www.drcoys.ie
Founded by Alison and Aaron in Co. Wicklow, Dr. Coy's Health Foods set out to create tasty food that gives us energy and makes us feel good.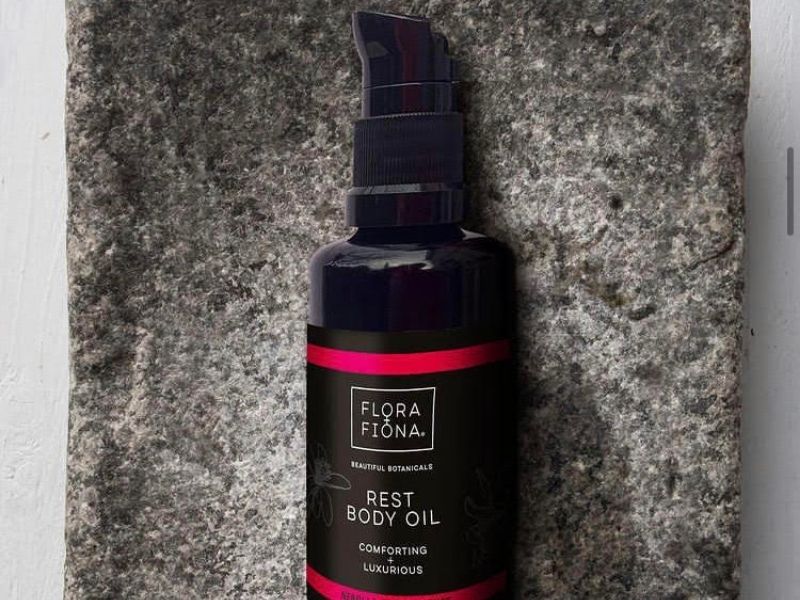 Rest Body Oil
This Rest Body Oil, which is made with 100% natural plant oils, offers a naturally calming aroma therapeutic effect. The skin is left smelling like a fresh orange blossom and feeling silky and luxurious. Bliss! 
€45 available from floraplusfiona.com
Flora + Fiona was founded by clinical aromatherapist, Fiona Hedigan, who is based in Co. Dublin.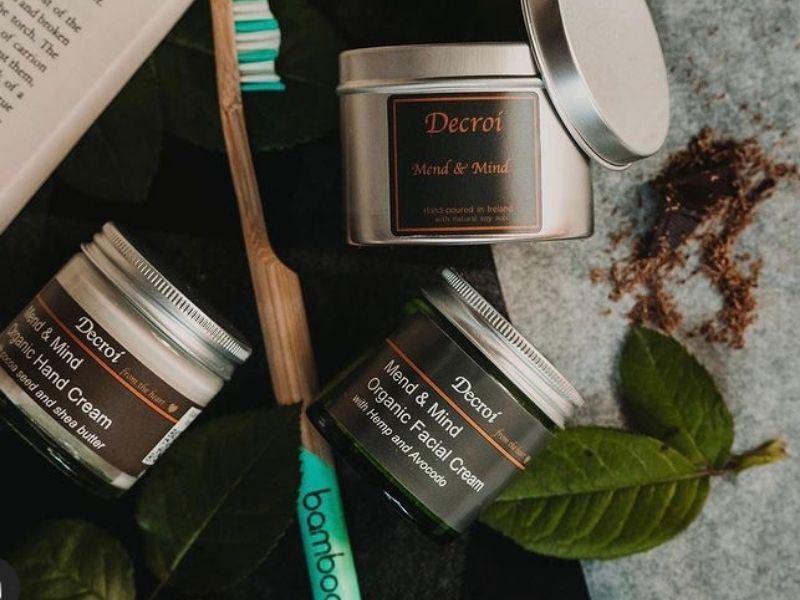 For Him: Bedtime Gift Set
The For Him: Bedtime Gift Set comes with non toxic and eco-friendly Organic Hand Cream, Organic Face Cream, a hand-poured natural soy candle and a Bambooth biodegradable toothbrush. He can upgrade his grooming routine with the peace of mind that he is protecting the environment. Win win!
€50 available from decroicare.com
Decorí was founded by Louise Mc Grath in Co. Meath who is a qualified Medicinal Chemist and a Toxicologist.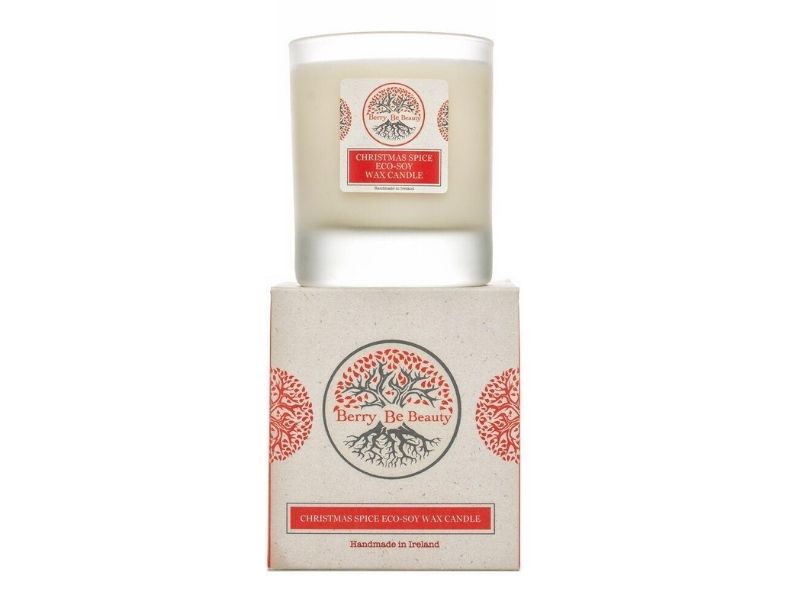 Soy Wax Candle
These soy wax candles are non-toxic, non-carcinogenic and Vegan candles created from natural soy wax and 100% pure essential oils. There are 5 scents to choose from including festive Christmas Spice meaning you can give someone the gift of Christmas all year around. 
€18.95 available from berry-be-beauty.ie
Berry Be Beauty was founded by Lorna Venton in Co. Dublin, who credits her experience as a holistic therapist and reflexologist in the creation of an Irish brand that uses a holistic approach to skincare, health and well being.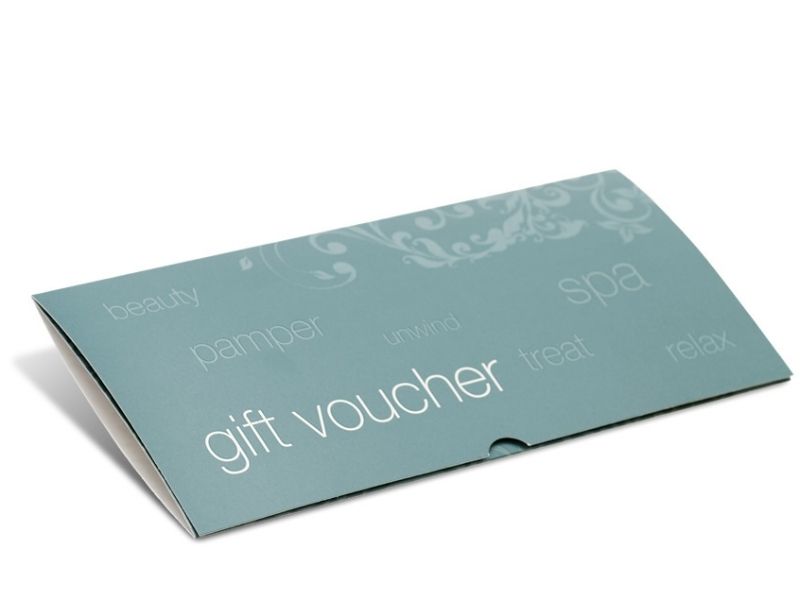 Spas.ie Gift Voucher
Spas.ie Gift Vouchers can be used in 83 spas across Ireland and are the perfect way to show someone you care. Spas.ie Gift Vouchers are valid for 5 years meaning they can enjoy flexibility and peace of mind. You can choose to send it by post or straight into your loved one's email inbox.
We hope you found some inspiration in our Christmas Gift Guide for all the special people in your life. Enjoy your Christmas celebrations knowing you have helped support a small Irish business this year.